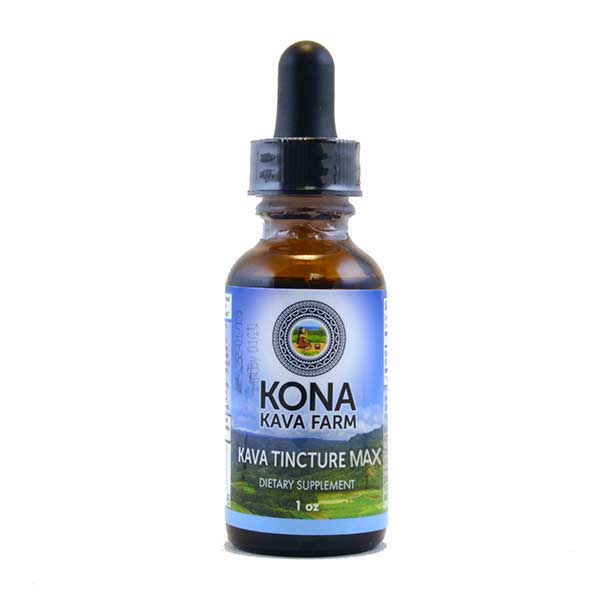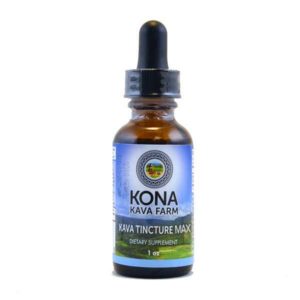 We've got a fresh new answer to one of our most-asked questions about what our Strongest Kava is. We're thrilled that our expert formulator managed to not only double the Kavalactone content of the Kavalactone Tincture Plus (which comes in at a very respectable 6%), but reformulated the entire Kava Tincture series to be much more pleasant to the palette. This Kavalactone Tincture MAX 12% is not for the faint of heart, and definitely not for the beginner Kava drinker. With the Kava Tincture, it's a great product to add to your shells of Kava to give them a little kick. But with Kava Tincture MAXIMUM at 12% Kavalactone content, nearly an entire day's Kavalactone is packed into a single dose.
We've been in the Kava business for nearly 20 years, and every once in a while we'll stumble upon something that is truly revolutionary. We were proud of our Kava Singles, which were the first Kava product to be truly portable, but without sacrificing what you love most about Kava. Kona Kava Farm has done it again with their latest liquid Kava extract, called Kava Tincture MAX. It may not seem like 12% is a whopping number, but when you consider that an entire shell of Kava, with about a 12% Kavalactone content, typically has about 12mg of Kavalactone in it.
Kona Kava Farm's new Kava Tincture MAX liquid Kava extract packs more than twice that single shell serving into just 2 dropperfuls. Made with only Noble Kava Root that blended from Hawaii and Vanuatu, and manufactured in a beyond-compliant GMP manufacturing facility (built from the ground up to manufacture Kava products), this is a top quality product top to bottom.
Again, this new Kava Tincture is not for the faint of heart, and we don't recommend mixing this new liquid Kava extract with any other Kava products. This pleasant-tasting, smooth Kava Tincture is best enjoyed all on its own. And, you'll know you've begun to experience all Kava has to offer the first moment the liquid Kava touches your tongue.  One of the best ways to know you've got true Kava, is the instant numbing effect that Kava causes. And with this powerhouse, your mouth will feel that numbing sensation almost immediately.
With just a few key ingredients, and a water-based extract, the true power and feel of Kava comes shining through. With just enough grain alcohol, glycerin, and pure spring water at just the right combination, this Kava Tincture couldn't be smoother. We've worked hard to make you the best Kava Tinctures available on the market in the past, but even this new line of re-formulated Kava Tinctures went beyond our expectations. One of the super fun things about working here at Kava.com, is the numerous taste tests we get to perform every week. The taste tests that got the most positive response in quite some time were the taste tests for the new formulations for the Kava liquid extracts. In fact, we all enjoyed 2 dropperfuls of the Kava Tincture MAXIMUM, and we all decided that it was time to take a short break from work, to socialize and listen to some music. A few minutes stretched into an hour, and we realized that we had found a product that would not only be enjoyed by many, but would probably shoot to the top of our sales charts.
And, after only having this on the market for 2 weeks, we already moved to our second batch of what has become our biggest hit next to our Kavalactone 30% Capsules and our Kavalactone 55% Paste.
Here is our entire line of Kava Tinctures from Kona Kava Farm and Happy Kava Brand:
One of our most-asked questions is "What is your strongest Kava product?" – We answer that question in detail in our "What is the Strongest Kava I Can Buy?" article, but in short, those two products would easily be our KAvalactone 55% Paste, and this; our Kava Tincture MAX 12%. Don't be fooled by the numbers either. Our Kavalactone 55% Paste requires just a small pea-sized amount of Kava for a full dose of Kava enjoyment. Our liquid extract, because it's a liquid, can provide much more "punch" in a small amount. So, just 2 dropperfuls of our liquid Kava 12% packs as much punch as the pea-sized amount of Kavalactone Paste 55%.