JOIN US FOR FREE KAVA FRIDAYS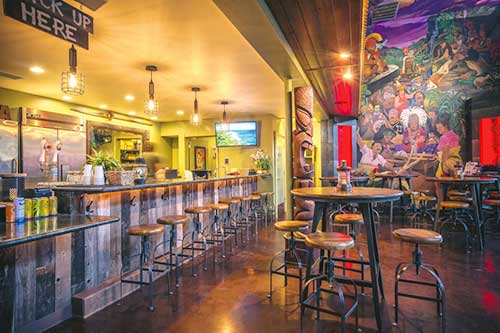 Join us for FREE KAVA FRIDAYS here at Kava.com and Kona Kava Farm! On the 3rd Friday of every month, we give away 1 free 4oz Package of our Premium Vanuatu Powdered Kava Root and a muslin infuser. Simply fill out the form below to be entered into the contest. Winners are drawn at random by our trusty computer.
In addition, if you send us a brief story of what you did with your Kava and we publish it, we'll send you an additional 4oz package of our finest Kava as an additional thank you. Not a bad deal!
The image on the left is of our favorite Kava Bar called "Root of Happiness Kava Bar" in Davis, CA. Run by two of the fiercest Kava Lover's we know, check out their bar and products here on Kava.com.
Every Friday our staff eases into the weekend by enjoying a shell or two of Kava near the end of the work day. Fridays are "Deep Clean" days for us. We make an extra effort to clean up the mess we made during the week, manufacturing the Kava products you have come to love in our beyond-compliant GMP manufacturing facility. With a custom-sculpted bar, to the cozy foyer, we remember why we do what we do and socialize for a bit before we put in the last bit of work before the weekend.
We enjoy our Kava about 1:00PM Pacific Time, every Friday. Pull up a shell of Kava and feel the Kava Love by imbibing at the same time we are. Post to Instagram at #KavaDotCom or share images of your experience below.
Below the form is our list of winners during the current year. All we ask is a simple testimonial of what you did with your Kava, and we'll publish the best stories here. Stories published on this page win an additional 4oz package of our Premium Noble Kava Root as a thank you. So, in a way, you can win twice for a little extra effort! – Mahalo and Aloha, Team Kava.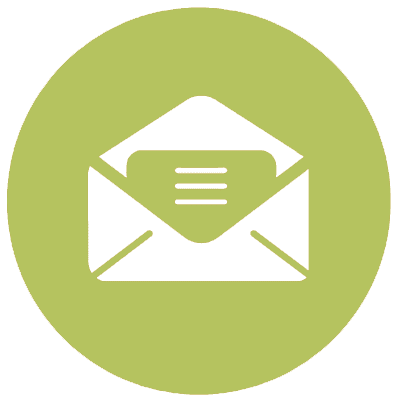 Simply Sign Up Below for Your Chance to Win
Free Kava Fridays competition
2016 FREE KAVA WINNERS
January 2016 – Marlene D., Tulsa, OK / "Thanks for the Kava!"
February 2016 – Mike M., Niagara Falls, ON / "Didn't know if this was legit!"
March 2016 – Steve K., Denver, CO / "Awesome, thank you Kava.com!"
April 2016 – William P., Miami Beach, FL / "Really, I won free Kava?"
May 2016 – David S., San Francisco, CA / "It took 2 years, but this finally came around."
June 2016 – Ron D., Los Angeles, CA / "Thanks, Kava.com!"
July 2016 – Paul S., Austin TX / "I'll take it."
August 2016 – Nancy M., Baltimore, MD / "Can you send me enough for my family?"
September 2016 – Jason T., Jacksonville, FL / "Yeahhhh!"
October 2016 – Blake M., Minneapolis, MN / "Looking forward to trying this!"
November 2016 – Kyle T., NYC, NY / "Thanks for the free Kava!"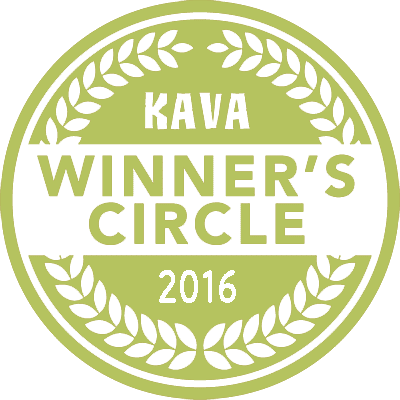 2017 FREE KAVA WINNERS
January 2017 – Janice, Eugene, OR
February 2017 – Richard, Miami Gardens, FL
March 2017 – Marty, Hackensack, NJ / "Kava for World Peace!"
April 2017 – Dean, Orlando, FL / "Another lovely Kava day."
May 2017 –
June 2017 –
July 2017 –
August 2017 –
September 2017 –
October 2017 –
November 2017 –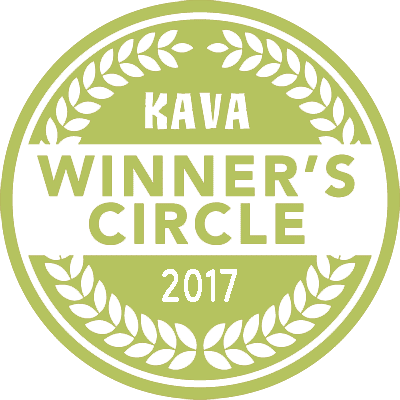 Whenever I've got the Kava stand set up, I pour a shell in honor of your Kava Fridays. Any excuse to enjoy an extra shell of Kava is fine by me! I haven't won any free Kava yet, but I don't doubt I'll see my name on there soon.
Nina
Wasn't sure if this was real, but here I am right now enjoying my free Kava. And, writing this blurb gets me another free package, right?
(Indeed it does, Maureen. – Team Kava)
Maureen