About Kava.com – Who We Are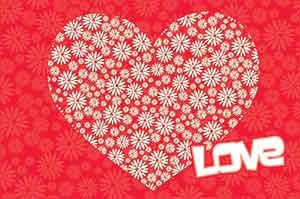 At the heart of Kava.com is a team of Kava lovers.  Every person on the Kava.com team at least appreciates this ancient and sacred botanical that's been used safely for 3,000 years. For over a decade, Kava.com was just a Kava blog, with well researched articles on everything and anything related to Kava.  After a great deal of thought, conversation, and many long nights of informal Kava consumption, we here at Kava.com made the choice to add an eCommerce Cart to our website. We know that thousands of visitors a month come here looking for information on Kava. So, we wanted to honor those visitors and the intent of this website by leaving it set up the way it has been for years. We accomplished this by installing the Kava Marketplace alongside our Kava Blog instead of replacing it.
We also decided that we wanted to offer as wide a variety of Kava products as we could find, so all of our visitors could choose their favorite types and brands of Kava products. By carrying only high quality Kava-related products in our still-growing catalog of Kava and other healthy products, we are here for you, to help you choose which Kava is the Kava for you.
We're still the same small group of passionate Kava lovers who want to spread the word of the safe "Drink of Peace" to as many as possible. Any sales the shop manages to generate will go directly into maintaining and improving the features of Kava.com. When people ask us "Where to Buy Kava", it took a little getting used to, but we can now direct them to our very own Kava Marketplace.
Our nearly 20 years of experience in the Kava business helps every aspect of Kava.com. From purchasing only the highest grade Kava we can find, to providing stellar customer service, same day shipping, and the best prices anywhere, we do feel that we can say "We Are Kava".
One thing we knew we wanted to do was to be a leader in the industry for safety and transparency. We only offer Kava products that are produced in an FDA-compliant GMP Manufacturing facility. Every one of our products comes with an FDA-compliant label. That means you're getting exactly what's listed on the label, and you also know everything that goes into our growing line of uniquely potent Kava products.  Whenever possible, we source only organic products, even if the product isn't officially certified as organic. When our ingredients are organic, we let you know on the product label.
Every detail has been paid attention to, start to finish.
We love Kava.  We love writing about Kava.  We love talking to you about Kava, and sharing all we've learned and continue to learn about Kava. Please know that we are truly here to help; as many of our long-time fans know, we answer virtually every comment that's asked of us as honestly as we can. We plan to take that same philosophy into eCommerce: Tell us how we're doing. Tell us what needs improving. Tell us about a new Kava product we should be carrying, or a new Kava Bar that's opened that we need to list on the main site. Life's an adventure; take part of it with us!
In 2013, after a great deal of thought, Kava.com was sold to KV Naturals, Inc.  That freed me to do all the research, write all the website and blog content, visit our Kava suppliers and growers, and maintain as fresh and exciting a user experience for everyone who visits our humble but ever-expanding website.
Aloha,
Keith (Kava Lover)