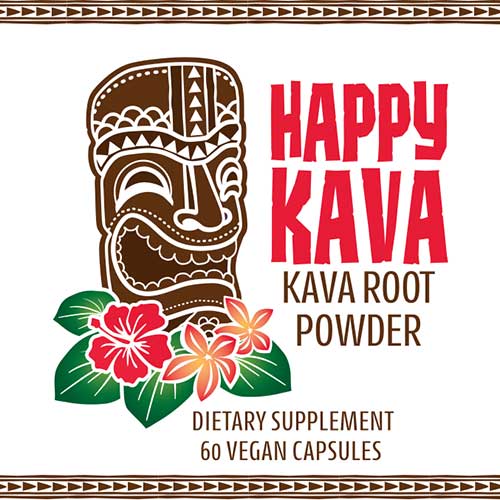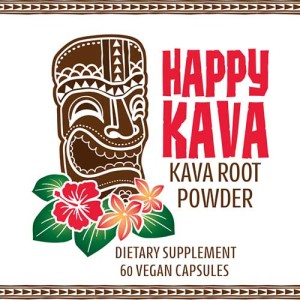 We often get asked if we private label Kava. As with our wholesale program, this is a resounding "Yes!" We love providing top quality Kava in your own branded packages. We can do everything from sourcing your Kava, to formulating your product, to helping with distribution and retail sales. We even have 2 fulfillment centers; one in Chicago and one in San Diego, where we can handle all of your order fulfillment needs as well.
In other words, we can handle as much or as little as you want us to handle, the only thing we don't do is design your labels and packaging.
Happy Kava Brand is one of the brands that we handle private label Kava for. They're just getting off the ground, but had us take on everything after their labels and packaging were designed. We have helped with their marketing, and handle all of their order fulfillment, without a single negative review in the 6 months (as of this posting) of handling their great product.
And yes, we also Wholesale Kava as well. So does our sister company Kona Kava Farm Wholesale. We have a very active wholesale program that is focused on making sure you have the products you need when you need them for your Kava Bar or store that offers Kava products. We've been doing this for nearly 20 years, and have become experts on anticipating supply and demand no matter where you might be located.
Coupled with our in house testing facilities, you will not only know that your product is authentic, you will be able to use that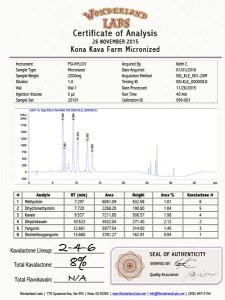 data as a marketing tool to put you head and shoulders above the competition. Wonderland Labs is a full service testing facility that specializes in Kava testing. Check their website out to see the full list of services that would be included for you. And, look to the image to the right to see the Certificate of Analysis that doubles as a Certificate of Authenticity for whatever kava product you want to private label.
We get you the Kavalactone lineup for your wholesale or private label Kava, as well as the total Kavalactone percentage. Results are verified by 2 individual parties, and testing results are re-verified by 3rd parties every 6 months at Wonderland Labs.
What all of this expertise and experience means for you is a consistently high quality final product at a great price, handled by a company with nearly 2 decades of experience in the Kava business. We take Kava very seriously because we also love Kava.
If you have any questions whatsoever, feel free to use our email address just for private label customers (and wholesale customers) by clicking that link. When you sign on with us, you will be assigned a personal account manager who will go over your needs in detail.
Below are just a few of our current Top Selling wholesale products: