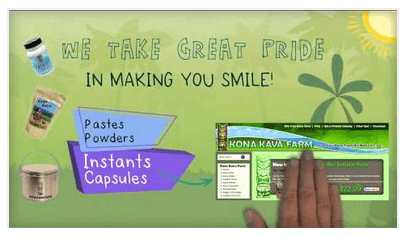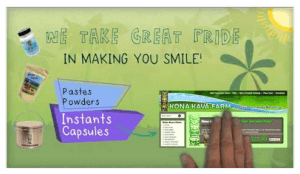 We sometimes feel very behind the times when it comes to social media, but Kona Kava Farm finally produced and published its first video on our Kona Kava Farm YouTube Channel in August of 2015! We wanted to present something short and lighthearted, and think we did pretty darn well for a first try. The 45 second video was done completely in-house by one of our multi-talented staff members (who we couldn't yet convince to take credit for producing). We offer a coupon code and a quick Kona Kava Farm review as well.
We're not quite sure what to say about the video, so we'll just let it speak for itself for now. If you watch it until the end, you'll be treated to an exclusive coupon code good for 10% off your entire Kava Kava purchase at Kona Kava Farm or here at Kava.com. Let us know how we did let us know if you'd like to see more videos!

It was so much fun to make the video, and already I'm looking forward to posting more on YouTube and Vimeo. We've got a large catalog of scripts that we plan to draw from, including a new segment called "Kava Classroom" where we tackle the more science-y topics on Kava such as Kavalactone Chemotypes, Kava Extraction Methods, and more.
Mahalo & Aloha,
Makaira