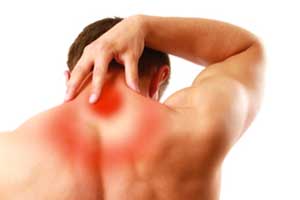 The title of this post (Best Kava for Pain Relief) is closing in on being the #1 question we're asked here at Kava.com and Kona Kava Farm. Word is getting out that Kava, for thousands of years, has been providing pain relief throughout Oceania and in Europe. Many have heard about the anti-anxiety and anti-stress aspects of Kava, but equally as integral to Kava is it's amazing ability to help alleviate the discomfort of some types of pain, especially pain that's centered in the back or lower back.
Mind you, Kava is not a drug; it's a natural herbal product, so we suggest consulting with a doctor for any program you plan to get on that involves Kava. This product is not intended to diagnose, prevent, or cure any disease. But, from countless generations of Kava Lovers to close to 20 years of customers (as of this writing), we have stories of Kava's amazing ability to help with pain that could fill an encyclopedia.
And, it's not just back pain that people are talking about. People seem to feel that Kava is helpful for a number of different types of pain. But, this article isn't about listing all the types of pain our customers have asked about or shared with us; it's about sharing which Kava product is the best for helping with pain. We discuss that in our "Pain Relieving Properties of Kava" article elsewhere on this blog. So, let's get to the meat of the topic. We'll list the products from the Top Product on down, chosen from our own experience with Kava, and based on years of customers sharing what Kava products worked best for them:
01. Kava Tincture – It's not surprising that our Kava Tincture Plus is our Top Selling product for those looking to explore the possible pain supportive benefits that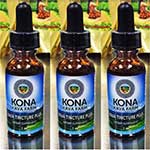 Kava may have to offer. It's ultra portable, it keeps without refrigeration, only a small amount is needed, and it's easy to measure out individual doses with precision. Our Kava Tincture runs a close second in popularity, and the only difference between the two products is that the Kava Tincture has a 3% Kavalactone concentration, and the Kava Tincture Plus has a 6% concentration.
Add Kava Tincture Plus to Your Cart:
$18.99Add to cart
This product is ethanol and glycerin based, so the only complaint with tincture is that is can "burn" a little for those not used to having a few drops of alcohol in their mouth. For us here at Kava Marketplace and at Kona Kava Farm, this is a favorite of our Staff, and is always in our bags, purses and briefcases.
02. Kavalactone Paste – One might think that the most popular Kava product for pain would be our strongest Kava product, but that's not actually the case. We offer our Kavalactone 55% Paste and our Kavalactone Full Spectrum Paste. Both are equally as popular, and the Full Spectrum Paste is slightly stronger than the Kavalactone 55% Paste due to more actual raw root crafted into the product. Either way, This product is especially popular with those looking for some help with lower back pain. As of this writing, we don't have a specific article that outlines lower back pain relief and Kava, but I can offer one of the (literally) hundreds of emails we've received:
I've been on pain medication for years. After visiting my doctor, I thought I was doomed to put chemicals in my body for the rest of my life. I've always been very careful with only eating non-processed foods, and to need a medication to help me get through my day is an unpleasant thought. Of all people, my doctor suggested that I look into Kava, and said that he knows several people who have found success with Kava. I'm here to tell you that Kava has changed my life. I'm not just having less pain every day, I'm happier as well. And that's something that people have noticed enough to tell me. Thank you!
The Paste will make your mouth instantly numb if you eat it straight from the container. Don't worry; this just means it's working! This product can be strong, especially when working with it for the first time. So, please be responsible, and be in a safe place, not driving a vehicle, and follow the instructions on the package carefully. Chances are, you will fall in love with the Paste, as long as you can "acquire a taste" for this bitter root, which is particularly present in this very concentrated product.
03. Kavalactone 30% Capsules – Next up in popularity, specifically to answer the question regarding the best kava for pain would be ours and Kona Kava Farm's Kavalactone 30% Capsules. We are a generation of people who love "quick fixes", who love to be able to have a simple pill fix our troubles. This safe and effective dietary supplement cannot promise that, but we do have a growing volume of data and testimonials from customers who can't help raving about how much these capsules have helped them in their pain management needs. Again, this is not medication, and this product should not be taken without getting the advice of your doctor. We may love Kava in all it's wonderful forms here at Kava.com, but none of us on staff are doctors.
Kavalactone 30% Capsules
$23.99 – $44.99
These Kavalactone 30% Capsules are packed with concentrated kavalactone extract that lets you enjoy the stress-fighting benefits of kava without the time and hassle of making drinks.
Description
One of our most popular products, these kavalactone capsules may naturally promote relaxation and help ease the mind from daily stress.* We use only organic, blended Kava Kava roots from the uniquely potent 4-2-6 or 2-4-3 Noble-only 'Awa (Kava) plants. Kona Kava Farm takes great pride in every herbal supplement we offer. Hand-crafted in small batches. Infused with pure passion. These Kavalactone 30% Capsules can be used both as a way to relax and melt stress away, as well as the perfect aid in helping you get restful sleep. Instead of making you sleepy, these Kavalactone 30% Capsules help you relax, to get into the perfect state to fight off insomnia, and drift into a restful sleep.
Choose 60 or 120 capsules from the dropdown options menu above.
Directions: 1 or 2 capsules per day. Daily dosage not to exceed 2 capsules per day. Maximum period of daily use: 3 months. Use may resume for 3 months after a 2-week break.
Caution: If using prescription medications, seek the advice of a health care professional before using this product. Not to be taken during pregnancy or if breastfeeding. Not for use by persons under the age of 18 years or with alcoholic beverages. Keep out of reach of children. Used in excess or with substances that induce drowsiness, the ability to operate heavy equipment or a vehicle may be impaired. Not recommended for use by individuals with an existing liver condition or those at risk of developing one.
*These statements have not been evaluated by the Food and Drug Administration. This product is not intended to cure, treat, diagnose or prevent any disease.
Additional information
| | |
| --- | --- |
| Weight | 3.5 oz |
| Dimensions | 2 × 2 × 4 in |
| Size | 60 Capsules, 120 Capsules |
| Brand | Kona Kava Farm |
Share your thoughts!
Let us know what you think...
Having said that, we are very proud of our Kavalactone 30% Capsules! As always, 100% of our products are manufactured in a GMP manufacturing facility, and continually have to meet exacting standards. One of those standards is the stability and constancy of our products. When we take 2 capsules of this particular product, for a total dose of 240mg of Kava (the FDA recommends a maximum of 290mg per day), you know you are getting exactly 240mg of Kavalactone every time. This can be important for those who rely on these capsules for consistent results, time and time again.
~~~~~ ~~~ ~~~~~
In reality, just about any of our Kava products may be able to help with your pain not associated with any disease. What may be effective for one person and body may not work for another. So we encourage you to try out various offerings until you find the one that works best for you. With our 100% Satisfaction Guarantee, you've got nothing to lose!
IMPORTANT USAGE NOTE: Please remember that one of the best ways you can work with Kava, is to take a time out, to site down and relax for just a minute before taking your dose. This ancient root may seem magical, but it can't work miracles, and if you are super stressed out, or racing around in circles when you take your Kava, it will probably not be nearly as effective for you. It's important to be aware of our states of mind, and help support this dietary supplement's ability to support us. The more we take a minute to appreciate the sometimes subtle effects of Kava on our mood or temperament, the better we can appreciate and understand the positive benefits Kava is providing us.
Also, whatever Kava product you choose, and whatever non-pharmaceutical product you eventually come to rely on, remember that Kava is so much more than just the pain reliving properties it may possess. First and foremost, Kava is a social supplement, to be enjoyed in social situations. It's not called the "anti-shyness" herb for nothing; the effects can be quite noticeably pleasant, even if it did nothing to help with pain!