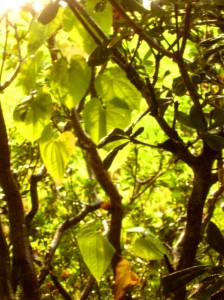 From our experience here at Kava.com, many people struggle with anxiety and related disorders such as insomnia and depression yet don't want to resort to industrial prescription medications whose side effects may be worse than the disease. For people looking for gentler natural solutions to stress and emotional upset, answering the question "Does kava work for anxiety?" can be hugely important for improving their quality of life.
When we first asked ourselves if kava root works for anxiety, glowing anecdotal reports and our own experiences seemed to provide a resounding yes: in the South Pacific, kava has had a long history of use as a social lubricant and anxiolytic taken at celebrations and holidays in much the same way as alcohol is in the West. Most people who have tried kava praise it for its ability to elevate mood, generate feelings of well-being, and lead to a deeper, more restful sleep.
However, we felt it was important that people looking for a natural anxiety treatment hear a little more concrete evidence supporting kava's actions against anxiety. In short, we wanted to answer, "Does kava kava work for anxiety in a scientifically measurable way? What studies have been done to determine if kava root works for anxiety?"
The results are heartening: since kava broke into the global herbal supplements market a decade or so ago, there have been multiple clinical studies published on kava's ability to reduce the symptoms of anxiety and insomnia. The first clinical studies in the early 2000s measured the anxiolytic action of a standardized kava extract versus a placebo in sufferers of General Anxiety Disorder, and found that the extract was much more effective than the placebo in treating the symptoms of anxiety. Not only does kava work for anxiety, studies show that it may actually be as effective as certain prescription benzodiazepines such as diazepam that are frequently used to treat anxiety.
How does kava work?
Well, researchers believe kava may be effective because it affects the same neural pathways in the brain as these synthetic drugs. Further research also found the kava can start working for anxiety faster than many prescription anti-anxiety medications, substantially improving anxiety symptoms in as little as a week compared to 4 to 6 weeks of treatment with a prescription anxiolytic.
Many anxiety disorders are also coupled with an inability to fall or stay asleep, or a drastically reduced quality of sleep. Fortunately, there is emerging clinical evidence that kava can also help bust the trifecta of insomnia symptoms, allowing sufferers to more quickly fall asleep as well as attain a deep and restful quality of sleep. Unlike many prescription sleep aids, which rapidly induce an artificially deep sleep, kava just speeds up your brain's natural sleep trajectory; kava will put you to sleep without knocking you out or leaving you groggy and overtired the next day.
Lastly, another clinical benefit of kava for anxiety is its relative lack of side effects, especially cognitive ones. A study from the University of Maryland Medical Center found that kava can improve mood at doses of 300 milligrams while not interfering with thinking and reasoning abilities!
Subjects were asked to write a test to measure cognitive performance after taking a standardized extract of kava and showed levels of performance comparable to a control group. This is especially good news for anxiety sufferers because many of the alternative treatments for anxiety, such as benzodiazepines and the ubiquitous alcohol, do have the effect of impairing cognitive function. Because kava has the ability to be calming and reduce anxiety without impairing speech or cognition, many people use it at work and other social situations, either to curb the symptoms of anxiety or deal with regular everyday stress.
If you're interested in trying kava for anxiety or insomnia relief, you should make sure to consult with your doctor first, especially if you're currently on any medications to treat the above or related conditions. As with any herb that has effects on the central nervous system, kava can interact with and amplify the effects of prescription drugs, and may be harmful if it's combined with benzodiazepines to treat anxiety, barbiturates for insomnia, anti-convulsant drugs for seizures or medications containing levodopa to treat Parkinson's disease. Doctors also recommend that you not take kava with alcohol or any other substances that have depressant effects on the central nervous system. In general, it is best to obtain a physician's okay before taking kava if you take any prescription medications that affect the central nervous system or are metabolized by the liver.
With these precautions in mind, we believe kava has great promise as a supremely effective and gentle herb for curbing anxiety and helping people de-stress their lives. For people who don't want to resort to heavy prescription drugs of questionable benefit and safety, a nice bowl of kava may be the better way to bring contentment and happiness back into their lives.
Despite Kava itself and by itself being an effective natural means to fight anxiety, we do offer several Kava-based products specifically formulated to be even more effective:
01. 'AWA CALM: This product has Kavalactone 30% as its base. Then, we add several trusted and proven herbs to boost Kava's natural anxiety-relieving properties. We add Calamus, Hops, Passion Flower, and Melissa (Lemon Balm), all of which are powerful herbal tools that take on stress and anxiety all on their own. Combining their powers in just the right amounts is what makes 'Awa Calm such an effective product.
02. KANNA KALM: This takes two of the most powerful natural stress fighters and formulates them into a single pill. Kava, as you know, is prescribed to children all across Europe because of how effective it is at battling anxiety. Kanna Kalm contains a blend of two powerful extracts; Sceletium tortuosum (Kanna) and Kavalactone (30% Kava extract). We found that one greatly enhances the other, so when they're combined,
Hope this helps,
Keith Cleversley
Description
'Awa Calm Anti-Anxiety Capsules are a flagship Kava-based product and a supercharged anxiety-reducer. Developed in our R&D facility in California, we are so proud of 'Awa Calm Anti-Anxiety Capsules; our Kavalactone extract-based capsule that takes the best of what Kava Kava has to offer and amplifies it into an extraordinary calming experience.*
How do we do it?
Through an expertly-blended proprietary formula, we achieved peak effects. Each capsule delivers a full dose of 2-4-6 or 2-4-3 Kavalactone (the "happy" Kavalactone combinations), accompanied by the best herbal relaxers currently known. First, we add some organic Hops; proven for its calming effects. Then, we add ample amounts of Lemon Balm as it's a proven natural stress reducer. After that, we blend in enough Passion flower to release and support the anxiety-reducing powers of Kava. Last is a personal favorite of mine, and one of our favorite herbs to mix with Kava; American Calamus Root. It's just plain pleasurable and a perfect way to round out the anxiety-attacking 'Awa Calm formulation that lasts for a solid two hours per serving.*
Directions: Take 2 capsules up to 3 times per day. Do not exceed 12 capsules per day. Maximum period of daily use: 3 months. Use may resume for 3 months after a 2-week break. This product is based on a strong 30% kavalactone extract of Kava, so please use with caution and care. With the synergistic effects that our carefully-crafted herbs, this can be a surprisingly powerful natural stress reducer. Several of our staff here have integrated it into their daily routine. I personally use it almost every evening to help me ease into the night, and give me some of the best rest I've had in quite some time. Some over the counter medications give me vivid dreams (not what I want when I'm trying to sleep), but 'Awa Calm doesn't leave me drowsy in the morning, and it's gentle enough to use during the day if I wish as well if I need to simply kick back and relax.
Caution: If using prescription medications, seek the advice of a health care professional before using this product. Not to be taken during pregnancy or if breastfeeding. Not for use by persons under the age of 18 years or with alcoholic beverages. Keep out of reach of children. Used in excess or with substances that induce drowsiness, the ability to operate heavy equipment or a vehicle may be impaired.
*These statements have not been evaluated by the Food and Drug Administration. This product is not intended to cure, treat, diagnose or prevent any disease.
Additional information
| | |
| --- | --- |
| Weight | 6 oz |
| Dimensions | 2 × 2 × 4 in |
| Size | 60 Capsules, 120 Capsules |
Share your thoughts!
Let us know what you think...