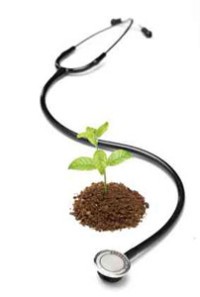 We're thrilled that we've become one of the most popular informational places to find authoritative and useful information on Kava Kava, and as a result, we get a great many questions regarding this herbal supplement. So, we do our best to turn as many of your Kava questions into blog entries.
Without a doubt, our #1 most-asked question is some variation of "Where to Buy Kava", which we answer in vivid detail in our article of that same name. The topic of this blog entry, though, answers our 2nd most-asked questions which ask us, in one way or another, to dispense medical advice. Unfortunately, we have only one, required by law answer for every one of those questions. If you're reading the entry, there's a good chance you're one of those treasured visitors who has asked a question such as that, and have been pointed to this article. So, we offer this in relation to the law, which is extremely clear on the position we (or anyone who offers herbal supplements or information on herbal supplements) must adhere to:
We are not medical doctors, so we do not have the authority to answer any question that relates to any medication, drug interaction, potential allergic reactions, the safety or effectiveness of Kava, or the use of Kava as a relief from any medical symptoms. We do not offer information that is intended to diagnose, treat or cure any illness or health condition. Any health or safety-related issues rising due to individual application of Kava should be further researched, and the advice of a medical professional requested for allergic reactions to individual ingredients to any products described on Kava dot com.
Whew. Truly, we wish we could offer more in this department, and we know how so few doctors (from the large number of e-mails we receive) know anything in relation to the use of herbal supplements in general, including their history, the clinical and/or anecdotal evidence that exists (often from thousands of years of use) in favor of an herbal supplement such as Kava that has proven to be as safe and effective as Kava has proved to be.
The only thing we can offer, from personal experience is this: We have friends who have used Kava Kava in their family for generations without a single report of medical harm. This is also why we often find ourselves recommending the blog that we wish we wrote at Kona Kava Farm; the present spokesperson (and part owner of the family-owned farm) has a very personal, candid, and informative blog at one of the places we highly, highly recommend for any Kava purchase; Kona Kava Farm. We receive no commissions (you can tell by the fact that there's no tag of any kind attached to any of our links), and simply hope to share our personal experiences with a plant that is so integral to our well-being.